Introducing Phi – the new chess concept that blends beauty and intelligence in a single package. Inspired by the phi number, Phi chess set boasts an organic, minimal and smooth slender shape, with a metallic surface that glimmers in the light.
With Phi, you can now enjoy the timeless game of chess with a set that is not only functional, but also a work of art. The set's unique shape and metallic finish add a touch of sophistication to any setting, making it perfect for display in your living room, office or study.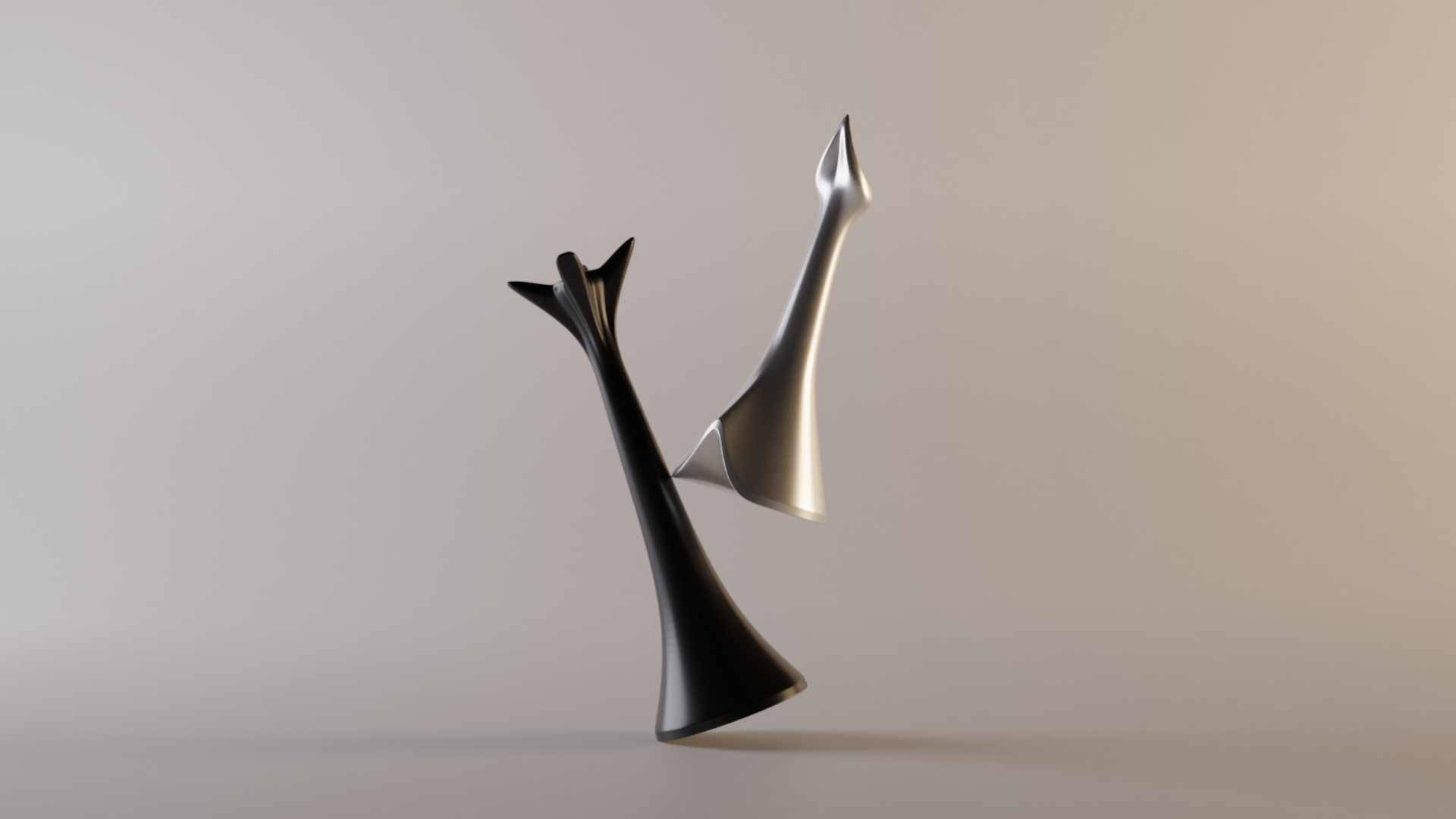 Phi is designed to provide a superior playing experience, with its sleek and slender design allowing for comfortable handling of the pieces. The set's minimalist design also makes it easier to focus on the game, without any distractions.
Perfect for chess enthusiasts, collectors and art lovers. It is not just a game, but a statement piece that celebrates the beauty of mathematics and design.