drama reflects a fiction, a story that is modulated to achieve an infinity of interpretations, a direct dialogue with the environment and the user.
It is a lamp that uses an electromagnetic field to induce an electric flow, making it possible to transmit energy wirelessly.
Its simplicity and functionality result in a highly optimized object that works through small interactions with the user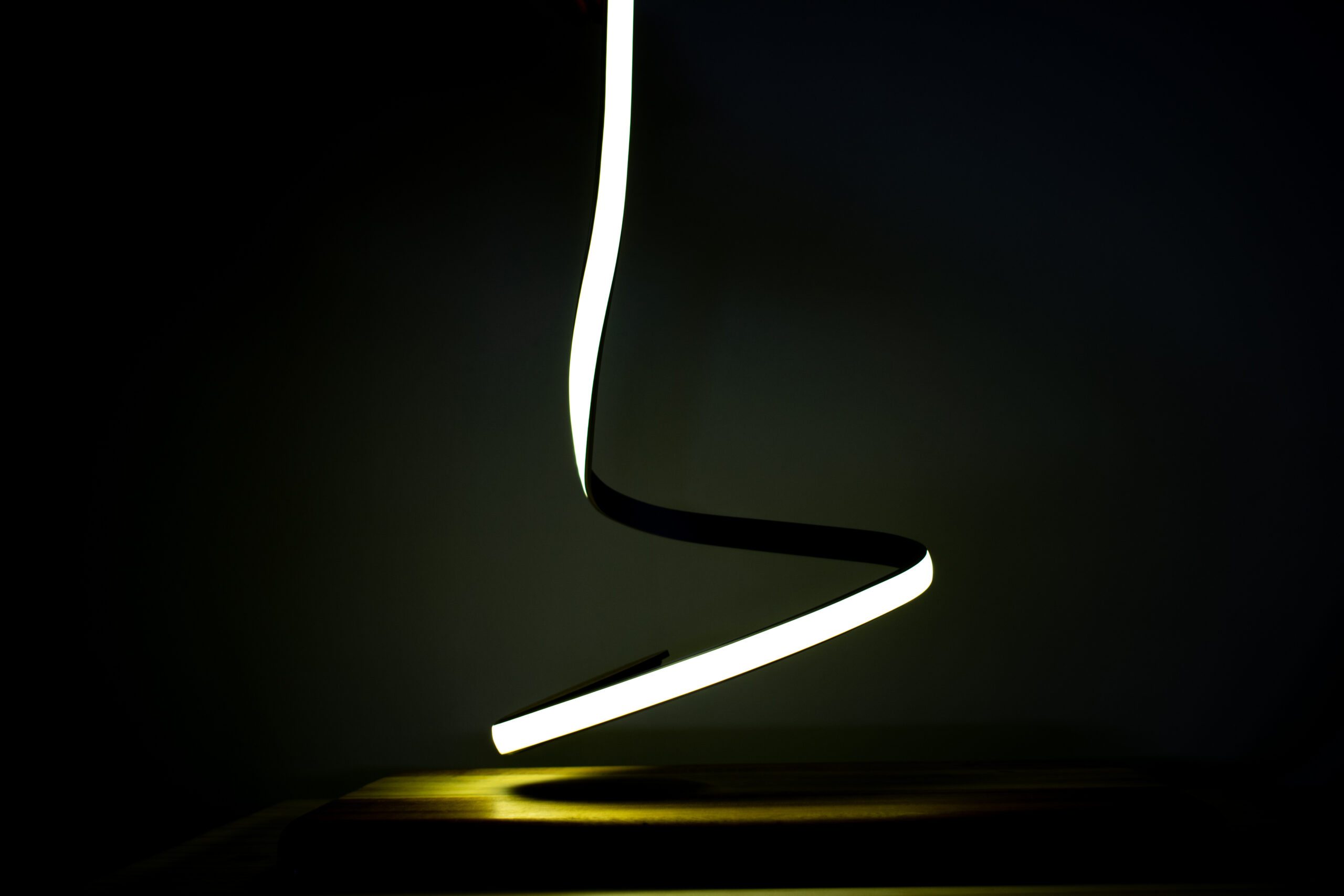 New Wave relata historias, cuenta un pasado y nos introduce al futuro.
Con una estética futurista que contrasta entre lo Hyperdigital y lo natural, drama cuenta historias que se enmarcan dentro de  ́New Wave ́. Se trata de un nuevo estilo que tiene una herencia retro, que ha sido llevada a la siguiente esfera, combinando historias de un futuro muy próximo que contrasta con lo estéticamente desfasado.
Se utilizan recursos de tiempos pasados para minimizar la sensación de incertidumbre, contando historias que trasmiten empatía y la seguridad de lo conocido, ayudando en el camino de lo que está por venir.